Friday, July 4, 2008
Today, Class 4Justice held a funfair in school to raise funds for cancer patients. We collaborated with them and they agreed to lend us a booth to sell our Shoo Mozzie to the students of Mayflower Sec. All profits made by the sale will go to ACRES, like all our other profits. We'll also be selling more Shoo Mozzie to the students of our school throughout the Humanities Week, from 4th Aug to 8th Aug.
Here are some pictures taken today:
The 4 girls manning the booth!



Promoting our product!



Getting the teachers to buy!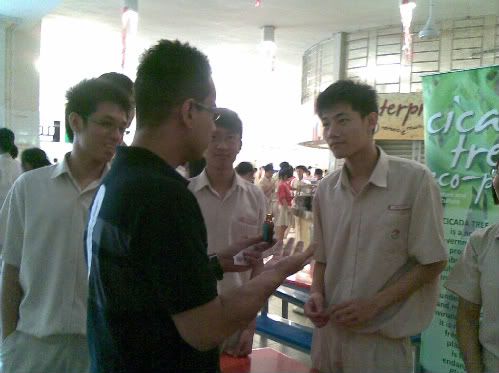 And again!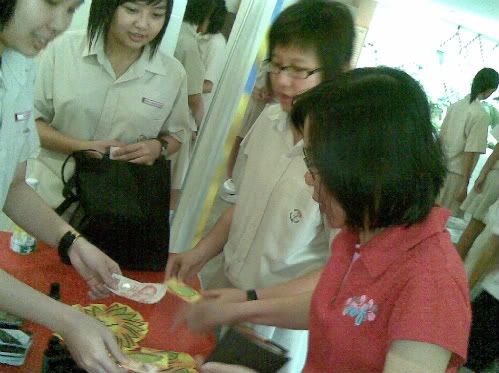 Group photo!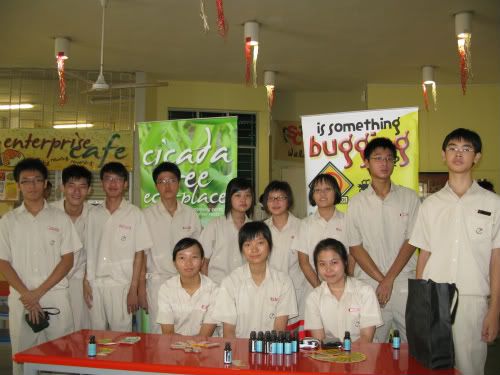 Overall, it was a great way to introduce our product to the school, and let them know about it, before we sell it to them with a greater supply during the Humanities Week.
[tommy] [7:23 PM]